Voila un sujet intéressant et passionnant pour les amateurs d'électronique. Ce qui me fait d'ailleurs bien regretter l'époque de mon BAC. A l'époque on piratait les cabines téléphoniques mais alors maintenant qu'es-ce qu'on se marrerait !
Introduction au hardware hacking
Par Damien Cauquil Présentation de l'auteur Damien Cauquil est un passionné d'informatique, d'électronique et de systèmes embarqués et surtout le Directeur du Labo de recherche de Sysdream. Sy...
Au 22-05-2015
"There is absolutely no way the system can be hacked or suffer interference from any other wireless devices which are powerful and mobile today. It's the same, secure technology that was developed ...
Au 22-05-2015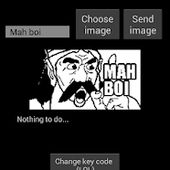 PriceHax - Android Apps on Google Play
Pricehax is an Electronic Shelf Label (ESL) experimentation, debug, audit and hacking tool.Because of hardware limitations, this application only works with the PHx tr...
https://play.google.com/store/apps/details?id=org.furrtek.pricehax
Au 22-05-2015
Welcome to /dev/ttys0! We are dedicated to exploring, exploiting and improving embedded devices. With a particular focus on networked and Linux based devices, we offer tutorials and tools to help ...
Au 22-05-2015
It is this gap that Hack In Paris aims to fill. After the success of last year, with more than 400 attendees, this 5 days corporate event will be held for the fifth time in France, at the Academie ...
Au 22-05-2015
samy kamkar's open source code, applied hacking, projects, videos, press, talks, blog, email address, and other virulent technology.
Ajout du 05-06-2015